Up-Coming Shows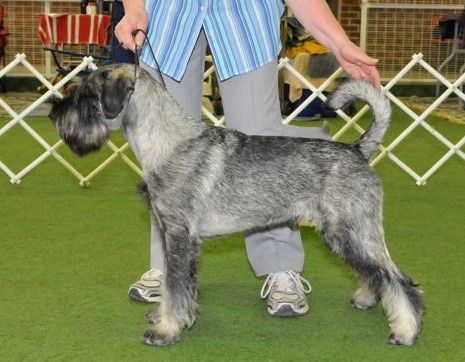 SCHNAUZER CLUB OF VICTORIA INC
CHAMPIONSHIP SHOW
SATURDAY 23 SEPTEMBER 2023
To be held under the rules and Regulations of the Victorian Canine Assoc. Inc.
A copy of the rules may be inspected at the office of the Secretary of the fixture
VENUE: Bulla Exhibition Centre, Uniting Lane Bulla
JUDGE: Mrs Elizabeth Gunter
CLOSING DATE FOR ENTRIES Online Entries – Mon 18 Sep 2023– Show Manager Paper Entries – Fri 15 Sep 2023
ENTRIES & FEES SENT TO Ms Stephanie Lumb, 27-29 Williams Road
Park Orchards Vic 3114
Phone: 0419 369 063
Email: [email protected] or via Show Manager
Cheques made payable to Schnauzer Club of Vic Inc OR
VIA – Internet Banking at
Westpac Bank BSB 033.397 Acct 188160
Be sure to include your name and email your entry forms to the Show Secretary
Exhibitor Numbers to be collected on the day
JUDGING COMMENCES AT 10AM with Schnauzer (Giant), Schnauzer, Schnauzer (Miniature)
CLASSES Dogs 1;2;3;4;5;8;10;11;12;18.
Bitches 1a;2a;3a;4a;5a;8a;10a;11;12;18a.
NOTE Classes 8 & 8a Limit is for dogs and bitches over 12 months of Age who have not gained enough points to qualify as Champion
CATALOGUE $5.00 to be pre-ordered and paid with entry fee
ENTRY FEES First Entry $15 Subsequent Entry $10, Baby Puppies $8.
Two VCA Membership numbers means two first entries.
Note: Entries will not be accepted without payment
EXHIBIT NUMBERS To be collected on the day
SPECIAL PRIZES Cash and Sash for all in Show Awards
RING STEWARD Robyn Price
VCA REP TBA